Case: House modules by sea
Nearly 40 trucks is needed to carry as many Lindbäcks modules as a single vessel with a cargo capacity of 5,000 tons can transport.
t's a cloudy October day in Haraholmen. Alongside the quay is AtoB@C Shipping's 98-meter long Rocamar ready to load 119 wooden house modules. Modules are produced by Lindbäcks Bygg, whose factory is located right outside the harbour area. Location near the sea and the existing port was one of the important factors when Lindbäcks Bygg chose the location for its top modern production facility. As the most important market for Lindbäcks is in Southern Sweden, the idea of shipping some of the volumes by vessel arose. In November 2018 the first two pilot shipments of house modules were shipped onboard AtoB@C Shipping's vessels to Malmö. In Malmö, those modules were used to build two apartment buildings which have 175 apartments in total.
Transport by sea helps to decrease the traffic on the road network. Around 40 trucks are needed to transport the same amount modules than our 5,000 dwt vessel can transport in a single shipment.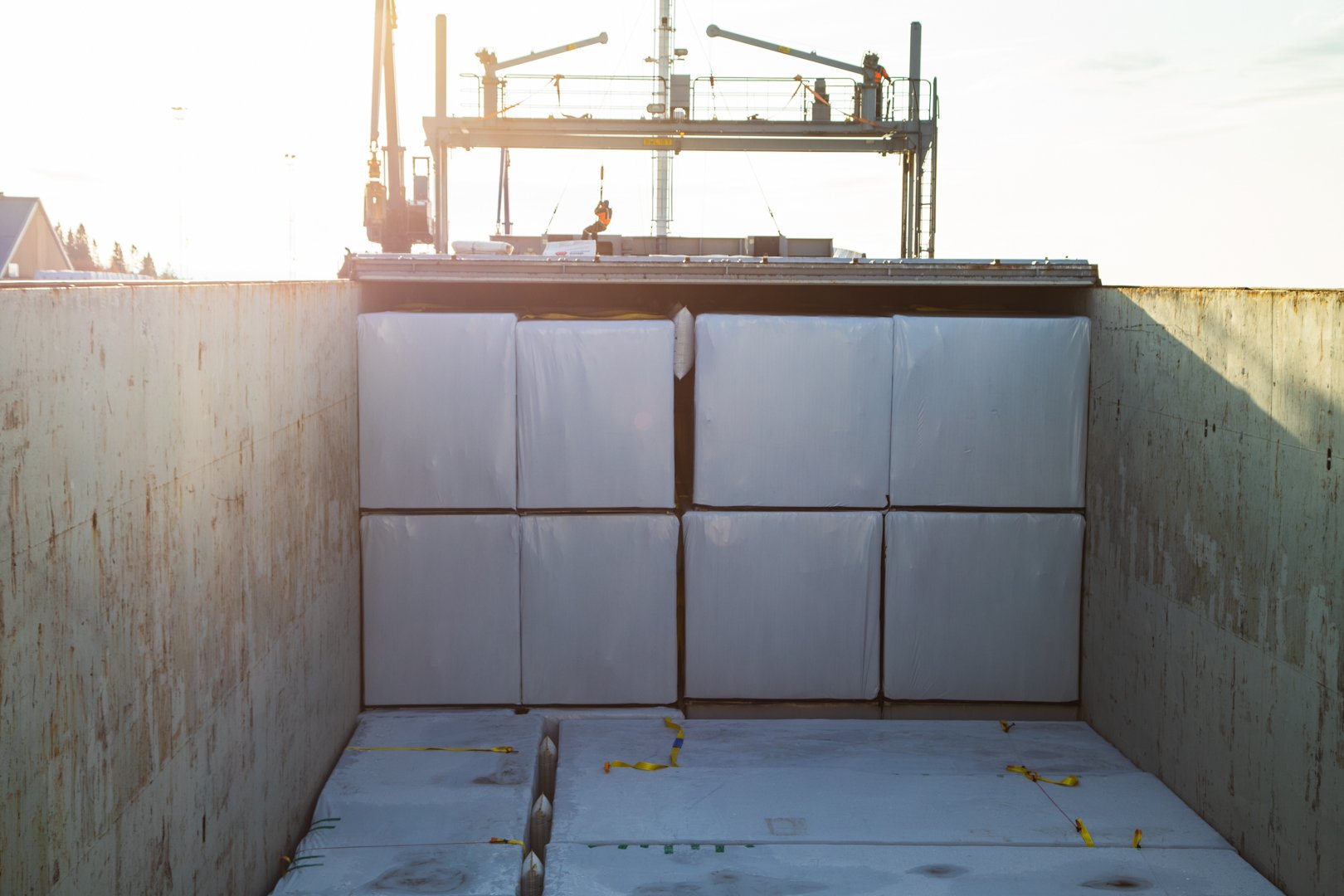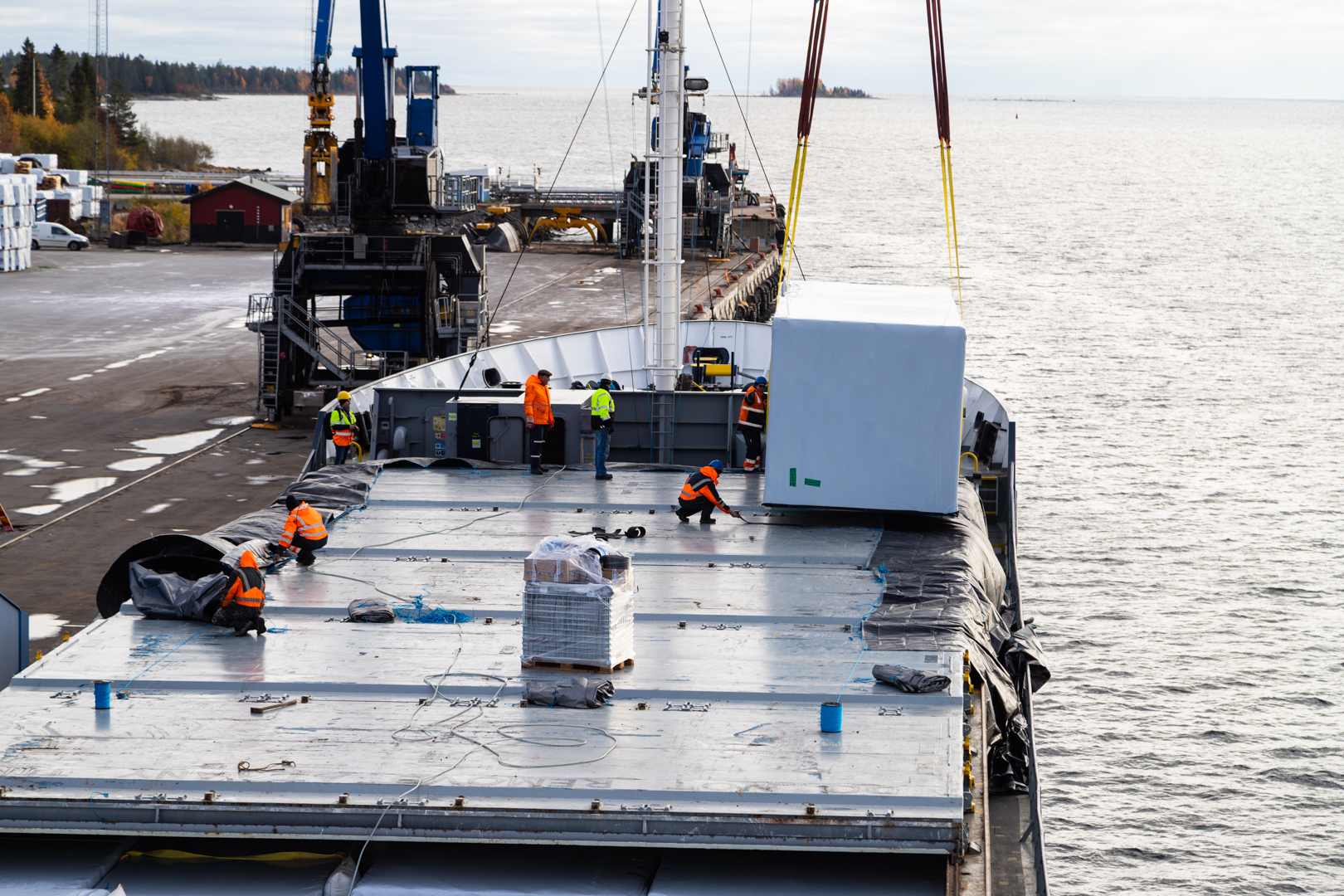 One by one house modules are driven to the loading area by stevedores from port storages. Lifting of modules is precise work, as the modules have to be loaded exactly as planned to fit all of them to the hold. The loading plan is prepared by Lindbäcks and confirmed by vessel and AtoB@C Shipping's own Supercargo Mikko Koutonen.
When the third and last layer is loaded to hold, the crew begins to inflate airbags which are placed between modules to prevent them to move during the sea passage. Once the crew was ready in the cargo hold, hatch covers were closed and the crew started to prepare tarpaulins which are used to cover the deck cargo. When the deck cargo has been loaded on board and the cargo was secured, Rocamar was ready to set sail. Two days later she was already alongside discharging quay in Norrköping.
---
About Lindbäcks Bygg
It all started with a village saw 95 years ago, in the small village of Kallfors southwest of Piteå. Today, Lindbäcks is Sweden's leading company of industrially produced multi-dwelling houses in wood. We are proud of the history of our family business, where innovation and development always have been a driving force. We build industrially because we believe in housing for more people.